Share files and media via Directlink
Share content from the Webgate cloud storage and your dailies projects with people without an Webgate account. Send your work, photos, films, audio data and other media all over the world. Protect your ideas with watermarks, track access, collect feedback and stay in control of your data.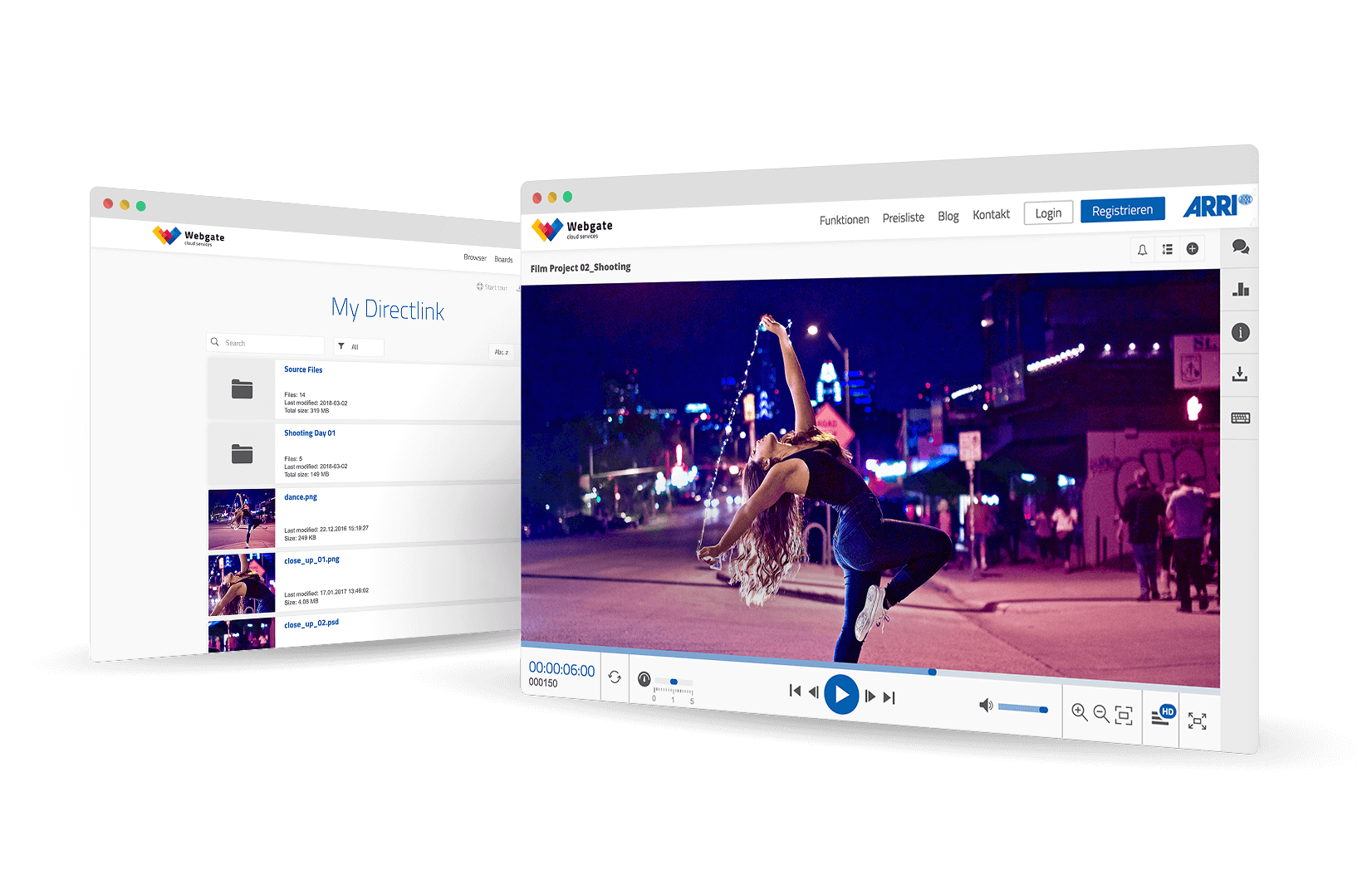 What is a Directlink?
A Directlink allows you to share content. Directlinks can include folder structures, individual files, playlists and galleries or a combination of different media. Webgate will create a non-public web link that grants access to your content. You can use additional security features to protect this link or restrict it to certain people.
Filesharing for the film industry and other creative minds
The Webgate Directlinks solve the problems of the film industry and all those who handle large amounts of data and where security is of the utmost importance. In close cooperation with leading creative people in the film industry, solutions have been developed that are truly unique.
The basic Directlink features
No file size limit
Unlimited transfers, invitations and accesses
Password protection and one time passwords
Restrict validity and accesses
Video rendering with personalized watermarks
Notifications and tracking
Comments and votes
That is what makes Webgate your feedback and delivery tool. We ensure a streamlined workflow - whether during preproduction, rushes streaming, postproduction or your daily data exchange.